| Home | Ignition | Oil Filter | FWC - Mech | Propeller | FWC - Electric

| Tensioner

| Thermostat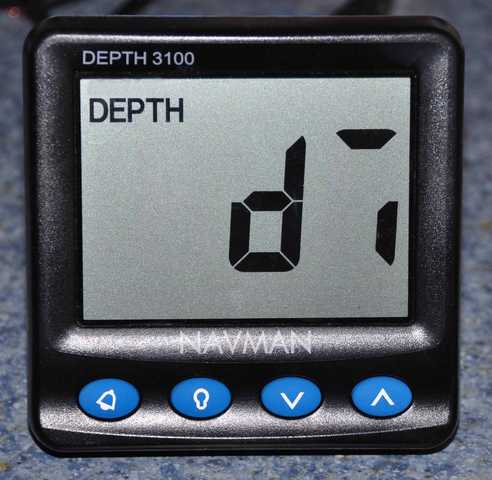 Problems Reading Your NAVMAN/NORTHSTAR 3100 Display?
The Instrument is Most Likely Fine Except for a Simple Connector Inside
and we have the Solution you Need!
Customer Comments
The weak link that causes such display issues in all of the NAVMAN/NORTHSTAR 3100 Series Instruments is a small but important ribbon connector that runs between the LCD display (the screen you see on the outside) and the Printed Circuit Board which is the brains of the instrument. The image below shows the original ribbon connector on a typical NAVMAN/NORTHSTAR 3100 Depth Sounder.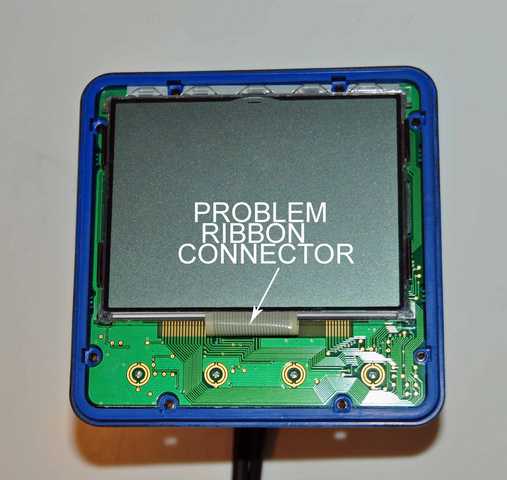 This connector is held in place at each end with an adhesive which is prone to deterioration over time. It is commonly believed that a combination for moisture, heat and time cause the connections to intermittantly open and thus cause the segments in the LCD to display improperly or not at all. Some owners have reported varying degrees of display success by turning the internal lighting to its highest level or placing the instrument in a minimally warm oven. Note: Models such as the NAVMAN/NORTHSTAR 3100 Multi have a connector that is about twice as long as the one shown and connects to all of the contacts on the Printed Circuit Board.
A far more permanent and successful solution is to replace the connector with a different design altogether. There are several YouTube videos (http://www.youtube.com/watch?v=sktikoDNn7Y) which show such a repair with a Zebra® Connector in lieu of the original ribbon connector. The concept behind these repairs is quite sound but until now, finding a proper Zebra® Connector for the particular geometry of the NAVMAN/NORTHSTAR 3100 instruments was very difficult and involved purchasing some other LCD device and cobbling the connector from it.
THE BOTTOM LINE, DO NOT DISCARD A NAVMAN/NORTHSTAR INSTRUMENT JUST BECAUSE THERE IS NOTHING SHOWING ON THE SCREEN!!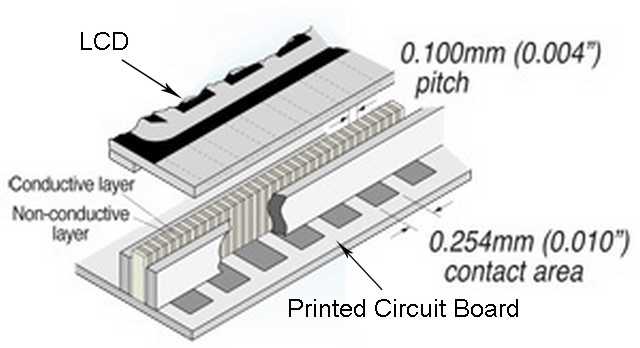 Excerpted from FujiPoly Website
Just what is a Zebra® connector? The drawing above is a conceptual view of a Zebra® Elastometric Connector as manufactured by FujiPoly. Essentially, the connector is a silicon assembly consisting of two support members which "sandwich" a series of conductive pathways. The conductive pathways consist of alternating conductive and non-conductive layers such that discrete conductors exist parallel to one another. When this connector assembly is placed between an LCD and a Printed Circuit Board, conductive pathways are established between the two. For more imformation regarding Fujipoly's offerings, check out their website at fujipoly.com/products/zebra-elastomeric-connectors
A Complete Retrofit Package

Indigo Electronics is pleased to offer two options for bringing your NAVMAN/NORTHSTAR 3100 Instrument back to full functionality. These are:
A DIYer complete kit consisting of the proper Zebra® connector (32mm for a Depth Sounder or Speed Indicator, 82mm for G-Pilot, and 58mm for Multi, Repeater, Wind, Depth/Speed, 3100 Fuel and 3200 Fuel) a T7 Torx bit for the case screws, a small syringe of Dow Corning 748 Silicon Sealant, a .020"x .100" (approx) adhesive backed strip of expanded Teflon compression material and detailed, step by step instructions for a quick and easy repair.
A Repair and Return package wherein you send your defective instrument to us and we accomplish the Zebra® Connector repair for you. With this R&R offering, we guarantee that the display will be fully functional once again. If for some reason your instrument has some other issue causing it not to function properly after installation of the new connector, we will gladly return it to you and there will be no charge for the service.
*Domestic FedEx Shipping about $15, International Fedex Shipping Call for quote.

Prices Last Updated 5-02-2022
NEWS FLASH -A customer has brought to our attention that a substitute cover is available for the NAVMAN/NORTHSTAR 3100 Instruments. The product is a Garmin GMI 10 and GHC 10 Cover (Garmin P/N 010-11070-00). Google this and you will find a number of different sources.


A word of Caution

The Indigo Zebra connector will not repair the LCD/PCB interface on the late model 3100S instruments. Be sure to check the Model Number on your instrument.

Additionally, if your LCD looks like the one below, the LCD itself is bad and the Indigo Zebra connector will do nothing to remove the dark area on the screen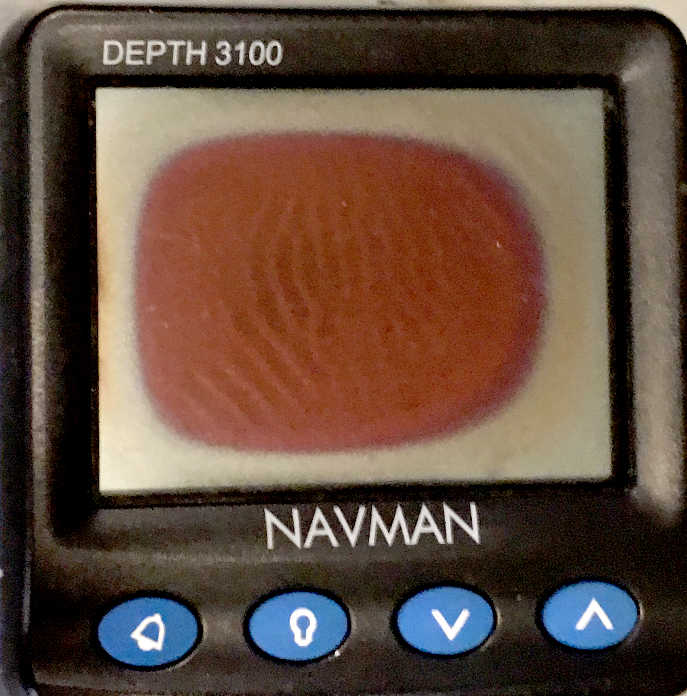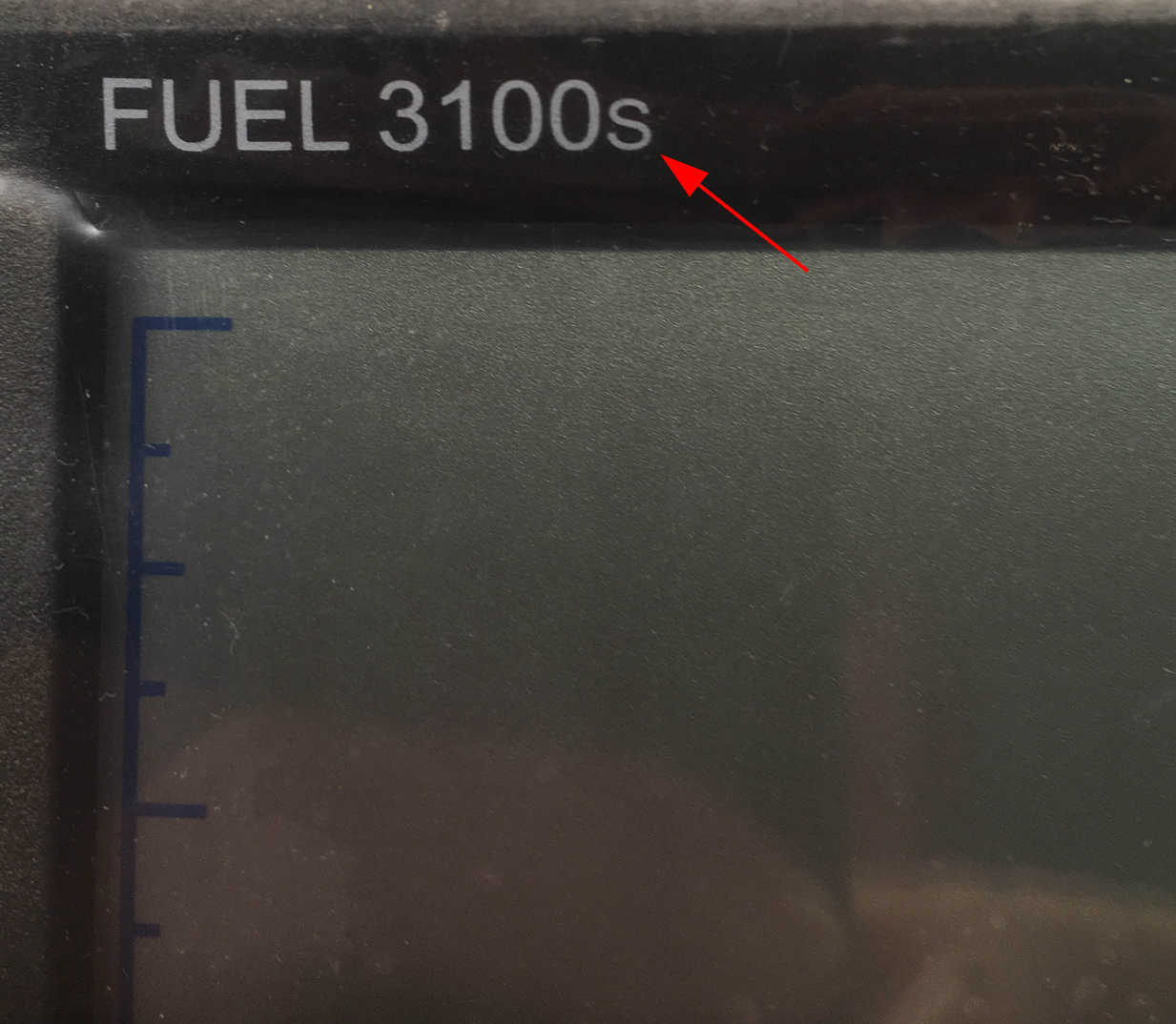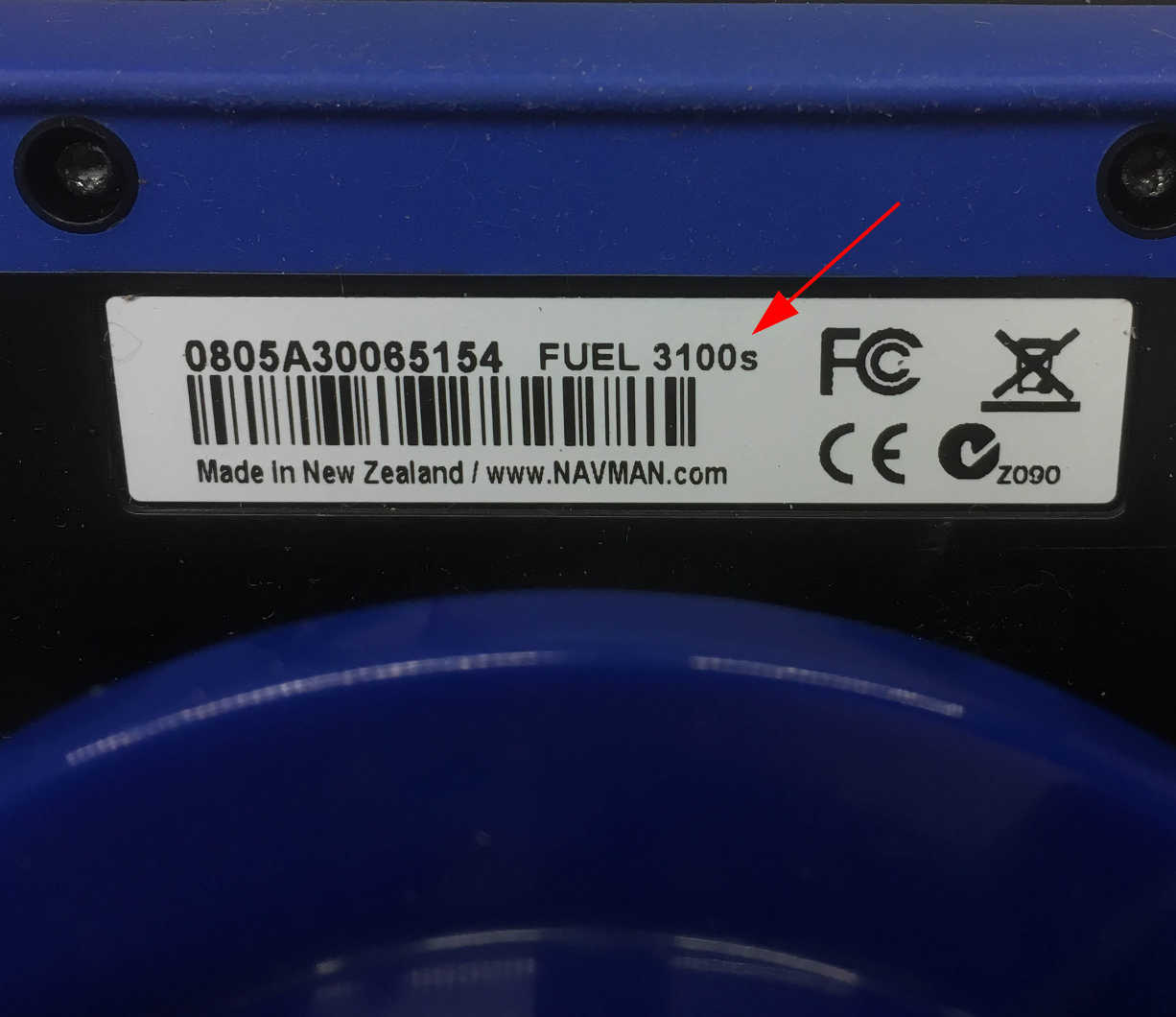 Call today for Credit Card orders, utilize PayPal, or send check or money order to:

Indigo Electronics, Inc.
105 Pipe Kiln Court
Williamsburg, VA 23185

Send your questions or comments to me at thomas.stevens@cox.net
Order Today. You never knew sailing could be so much fun!
1-800-428-8569 toll free
or 757-593-8569
| Home | Ignition | Oil Filter | FWC - Mech | Propeller | FWC - Electric

| Tensioner

| Thermostat